Hiring a Remodeling Contractor Checklist

Plan Ahead
Don't rush into anything! Please allow plenty of time to plan for your project and determine what needs to be done. Draw a plan and find out about zoning regulations in your area.
Determine the Type of Remodeling Contractor Needed
Depending on the type of work that is required to complete the job choose a specialized or general contractor. Make certain that you have the experience to do so if you choose to act as your own general contractor.
Locating Remodeling Contractors
Check the yellow pages, BBB Consumer Guide, local community directories, ask friends, family members and neighbors if they know a contractor that they would recommend to you. Ask for referrals from building suppliers and others who work in the construction industry.
Know the Legal Requirements
Call the attorney general's office, the BBB and/ the local building department in your area to determine the organization that regulates the construction industry in your state.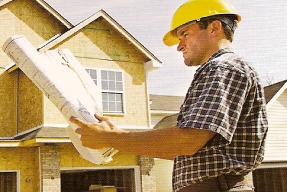 Check Them Out!
Call the organization that regulates the construction industry in your state and check the status of the remodeling contractor's license / registration and their bond. Ask the remodeling contractor for the name of the carrier who provides their insurance and call the carrier to confirm that they have the appropriate insurance coverage that is required in your state. Call the state attorney general's office and the Better Business Bureau to find out as much information as you can about the remodeling contractor. It is important to also check at least (3) contractor references. Obtain bids from at least (3) different remodeling contractors and compare them.
Contracts
Make sure all permits and specifications for who is responsible to obtain them are included in the contract. The contract should outline all the work that is to be done. It should contain the work schedule, payment schedule and have all agreements between you and the contractor documented. Do not sign anything until you completely understand the terms.
Know What to Expect During Construction
Find out what to expect throughout the course of the construction so that you may properly prepare your home and family or make arrangements to evacuate when necessary.
Keep Records
Create a construction file and keep track of all documents that pertain to your project including BBB reliability reports, bids, the contract, the plan, copies of permits, invoices/bills, cancelled checks, and subcontractor and building supplier information.
Check Progress
Keep an eye on the progression of your project. On a regular basis walk through and check the progress. If you see any problems or have concerns be assertive and immediately bring it to the attention of the contractor. Remember it's your home and your project!
Payments:
Don't pay cash. Pay 10% down or say $1,000 whichever is less. Don't let your payments get ahead of the job. Don't make the final payment until you're satisfied with the job.
© Copyright 2009 - All Rights Reserved - Hiring a remodeling contractor checklist