Understand the different contractors !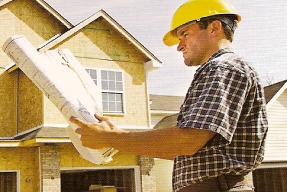 Choosing the right general contractor, whether you're looking to have an entire home built, a room added on or you just need some plumbing fixed, can mean the difference between quality work or a disaster. Of course, it can also mean the difference between getting a fair price and getting taken to the cleaners. So, buyer beware are the words of the day.
Before you hire your first general contractor, it's always a good idea to understand the difference between the different types of contractors.
The General Contractor - The general contractor will handle it all. Every detail is managed by the general contractor from beginning to end. This means obtain permits; they hire and supervise subcontractors, ensure inspections are complete and also answer your questions as needed. In addition, the general contractor will also generally deal with the project's architect and designer to make sure what you want is what you get.
Replace your windows by clicking here
Compare bids from local contractors and save!
Then there are the following types of contractors:
· Trade-specific contractors - These are the professionals within individual trades. I.e. Electricians, masons, roofers, plumbers and so on. A general contractor will hire these specific contractors on a large job or you may hire them directly in the case of a job that only needs one trade - repairing a toilet or a roof for example.
Find Roofing Contractors
· Architects –If you require proper plans for the entire home project, or additions and or even renovations, these are the people to see. Projects that require major structural changes most likely should go through an architect to ensure what's designed will actually stand up to the test of time.
· Designers - These are people who specialize in creating the plans for specific remodel or new build job. Kitchen designers or bathroom designers, for example.
Then there are one-stop contracting services - companies that bill themselves, as this will provide every step of the construction process.
Don't forget that in addition to knowing what kind of professional you need, it's also a very good idea to check into licenses, references and so on. The person hired for a big job, or even a little one will have your home's future or your business' in his or her hands. Getting the best only makes sense and to make certain that happens, knowing what you need in a contractor is the first step to ensuring a quality job is done.
Also, you must be smart when dealing with a remodeling contractor and obtain quotations.
© Copyright 2009 - All Rights Reserved - Choose the right contractor for your job