Building on your own lot
Find a Residential Building Contractor
before buying your lot !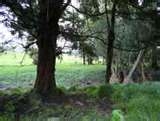 Sometimes finding a residential building contractor before finding the lot you want to build on just might save you some trouble in the long run.

It's not always the case that any lot may look like it will be easy to build upon. However, this may not always be the case as some lots may require extensive site preparation before the home can be built. As a result, this preparation could just drive the price up higher than a homeowner can manage. A residential building contractor involved in the process can help you make the final decision and guide on what would be best for him to build upon and why.

Some residential building contractors who build on private lots, outside subdivisions, might also have an inventory of lots themselves to offer or they might be able to recommend a good real estate agent to assist in helping you find the dream location.

So, finding a lot is only half the battle. You still have to make that lot work for your dream home to be built.

There are lots of pitfalls to look out for when an untrained lot buyer purchases a piece of property for the construction of a home. To the untrained eye, a lot may look to be completely able to be built upon but there may be portions where it's impossible. For instance, the site may require costly piers or drainage issues might present themselves, requiring expensive excavation work and more.

Basic services are another issue. Is water, sewer and electricity readily available where the homeowner wants to build?. If this is not the case, then getting these services connected can cost almost as much as a house. Perhaps a builder familiar with an area can provide advice for steering clear of these pitfalls too.

A good residential building contractor who is willing to work with a client from start to finish can help avoid a costly purchase of land that won't work right for a home or at least won't work right without lots of additional expenses.

Builders know their trade and they know the local requirements. They can help you avoid purchases that simply won't suit your needs. Plus, they know what it takes to turn a lot into a site for one of their own homes. Choosing the builder in advance can really help a homeowner avoid problems down the road.
Always remember ! You should get any agreement in writing and read it carefully before signing a building or remodeling contract !
© Copyright 2009 - All Rights Reserved -